At the end of each year, we get together to celebrate the successes of our BEXI athletes. It's a time to reflect on all the events that we've taken part over the year and toast those who have worked hard to achieve their goals.  2017 was a busy year – so at the outset, I'd like to congratulate every BEXI member for stepping out of your comfort zones and committing to some pretty amazing goals.
Huge congrats to our our top 2017 achievers:
Most Improved BEXI Athlete 2017 – Ann Velthuis
This very shy, quiet young lady, joined our BEXI team in 2016. She had a few niggles she was working on, but she turned up every week for every session. Her speed improved, her fitness improved, her confidence improved… and all of a sudden she was taking on the Level 2 training with the other girls. Huge congrats to Ann Velthuis for her tenacity to keep trying. You are a true inspiration Ann.
Most Determined BEXI Athlete 2017 – Roslyn Meyer
Without a doubt, this lady is truly deserving of this award. Her commitment and drive to focus on her goal was outstanding. She set her heart and soul on her New York marathon and made many sacrifices along the way. She never missed a training session, she was always motivated, she trained hard and she inspired so many around her. Roslyn Meyer you were 100% determined to achieve your first marathon goal – it was an honour to support you on the sidelines. Well done!
Most Inspirational BEXI Athlete 2017 – Sue Naylor
This BEXI athlete has absolutely blossomed this year. She started off with a half-marathon this year. Feeling a little deflated, she decided to focus on shorter distances for a while — that was until she was talked into trying a triathlon. Thinking it was a good idea, she bought a hybrid bike… and the rest, as they say, is history.  Huge congrats to Sue Naylor, for absolutely embracing her new-found passion of triathlon and being so completely focused and committed. Sue has truly flourished right before our eyes. Well done Sue!
Most Outstanding BEXI Athlete 2017 – Vicky Dawkins
This BEXI Athlete's list of achievements is vast! She never stops. It is exhausting just reading the list of all the activities she has done this year. Suffice to say, this lady is determined to achieve. She continually pushes herself out of her comfort zone, never quits – even when the going gets tough. Is supportive of her BEXI buddies around her – and often inspires them to join the journey with her. Outstanding effort Vicky Dawkins.
---
BEXI Ambassador 2018 – Kaye Chan
Each year we recognise a very special BEXI athlete who lives and breathes our BEXI values.  She supports other members, inspires those around her, motivates others to achieve their goals, leads by example, lives a balanced life, is a great community-player. Not only is this person committed to developing herself, she is also committed to helping others and their communities.
This particular person often sacrifices her training to support others. She will willingly volunteer to support others, often making plans to meet up and train together. She will gladly put her hand up to lead our 5km runners, to co-ordinate training programs, to manage logistics for various programs… and so much more.
This special lady is selfless and absolutely thrives on supporting others. We are indeed very privileged to have this person as a very key member of our community. Congratulations to Kaye Chan on being our BEXI Ambassador for 2018.
---
Special mention goes to some key BEXI community members for working hard to fulfill their personal dreams:
Canberra Marathon – Louise Grigg and Dee Fitzgerald
Diamond Women's Triathlon – Kate Marshall
Ironman 70.3 Cairns – Michelle Nicholas
Gold Coast Marathon – Hannetjie Brooks
Gold Coast 10km – Nicole Woolley
Blackmores Sydney Half-Marathon – Kasey McKee
Long Course Weekend Triathlon – Vicky Dawkins
New York Marathon – Roslyn Meyer and Hannetjie Brooks
Ironman 70.3 Western Sydney – Kaye Chan
Most BEXI Medals and Best BEXI Cheerleaders – Keiren Barham & Sue Naylor
Best BEXI Refreshments Supporter – Plezi Brennan
Congratulations on an absolutely outstanding 2017 – feeling very excited about 2018. We have a huge calendar of events for 2018 – can't wait to get going.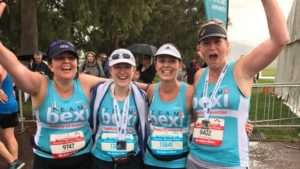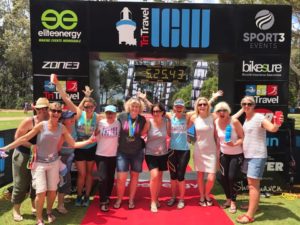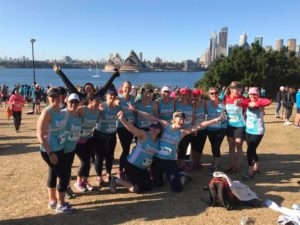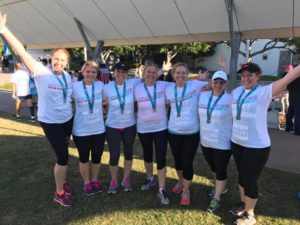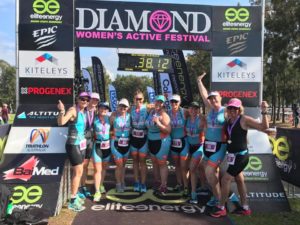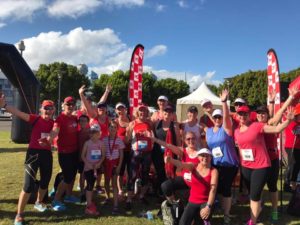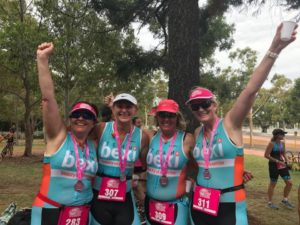 http://beautyofexercise.com.au/wp-content/uploads/Group.jpg
720
960
Debbie Solms
http://staging.bexi-runners.com/wp-content/uploads/logo-web.png
Debbie Solms
2017-12-13 20:27:30
2017-12-14 09:41:59
BEXI Achievers 2017