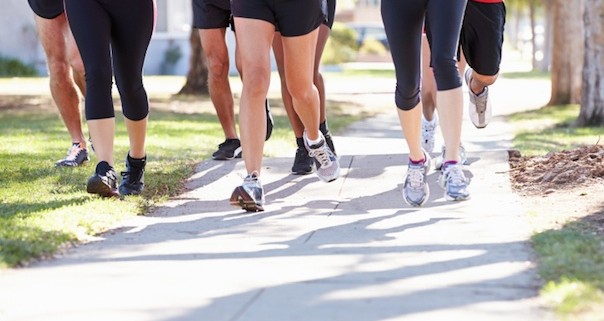 We get asked all the time, "What is the best way to start running?" For most, it is a case of digging out your old trainers and heading out the door for a 5km run – which you have not attempted in years.
The obvious happens! You hate the experience, it's uncomfortable, you are shattered, your feet/shins hurt, you knees ache and your hips cause you to limp. You then decide that running is not for you and throw your trainers to the back of the cupboard. Until next year!
Hands up if this is you? We've all been there – but it doesn't and shouldn't have to be this way.
The first thing we ask people who want to start running, is what their motivation for running is. For most it is to get fit and lose weight. But more and more, we are seeing people embracing running to manage stress and balance their lifestyles. Running is absolutely fantastic for this!
Understanding your motivation for running is key. But there is a deeper level — why are you experiencing the issues that are forcing you to run?
Do you have certain fears, do you struggle with self-confidence, do you get anxious about certain things, do you have challenges with motivating yourself, do you have self-limiting beliefs – about you can and can't achieve?
These issues are paramount and effect every single one of us, in one way or another. So going back to our original question about the first thing you need to do when starting running – the answer is 'connecting our minds to our bodies'. For everything we think in our minds, our bodies have a reaction.
Having delivered numerous beginner running programs over the past 5-years, we have learnt that the most important element of the program is training our minds. The most important muscle in our body! Which is why we have been super-motivated to deliver a program that focuses purely on the mental side of training. We 100% believe that once we have addressed the issues that are holding us back, we can then forge ahead… in leaps and bounds.
Which is why we are beyond excited about our upcoming online program that focuses entirely on the mental side of training. If any of the above resonates with you and you are wanting to make a change to your life, then our 6-week 'Mental Training for Athletes' program is for you.  Starts Thurs 11 Aug, 8-9pm.
Give it a go – you have nothing to lose and everything to gain!
http://beautyofexercise.com.au/wp-content/uploads/Group-run_604.jpg
400
604
Debbie Solms
http://staging.bexi-runners.com/wp-content/uploads/logo-web.png
Debbie Solms
2016-08-01 08:55:44
2016-08-01 08:55:44
The first thing when starting to RUN