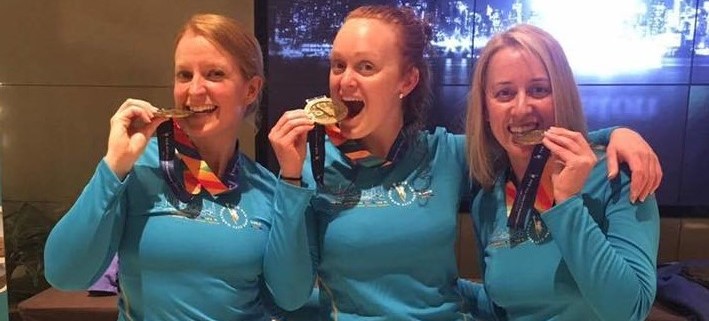 I often get asked "Do you think I can run a marathon?" My answer – "if you can run a half-marathon, you can run a marathon!"  Trust me, this is not a case of me saying…"Rah, rah you can do it if you set your mind to it!" (Which of course is very true.) Marathons are hard! They are humbling. They are physically exhausting. They will break you physically and mentally.
But with the right training and preparation, a marathon is THE most special experience ever. Words cannot express that feeling of crossing the line and achieving something incredibly special. It is something that everyone should experience in their life.
So what does it take to be ready for a marathon? Here are my top-5 tips for considering a marathon:
Run consistently for at least a year. Your body is better prepared – it is stronger, more efficient and will be able to adapt to the demands of the sport. On the flipside, if you are starting from a fairly sedentary level, you will be vulnerable to injury that could prevent you from running for months (or years).
Commitment. Training for a marathon takes approximately 20 weeks. During which you are running 4-days per week. The days you are not running, you need to focus on strength training.
Buy-in from your family. Goes without saying – you will need the support from your family. They will need to be there to cover things for you when you are out training, or let you rest up after a long run. It's a big ask – but it's not often you run a marathon.
Awareness of the risks. The marathon is a big distance and not to be taken lightly. Injuries are very common. It is important to follow a periodised training program that includes body maintenance (rest days/weeks), strength training and biomechanical check-ups.
How bad do you want this? If this is something that you've always wanted to do; get excited talking about it; get butterflies in your tummy thinking about it; dream about doing it… then it is definitely a 'HELL YES' moment!
You will be a fundamentally changed person. You will discover the marathon is one of the mostlife affirming experiences you've ever had.
---
"The marathon was everything I hoped it would be and more! If any of you are thinking about doing a marathon, I would say do it! You will certainly find out what you are made of. The lessons it taught me about determination and perseverance will never be forgotten. If you believe in yourself you can do anything!"
Peita Hillman, New York Marathoner 2016
---
"What a fabulous run I had yesterday competing in the New York Marathon. I'm so proud to have ticked off one of the world's major marathons (only 5 left to go). The crowds the entire way were amazing. They really made you feel as though you were a celebrity and their energy was honestly the best! Everyone needs to DO a marathon in their lifetime! Everyone! I finished the race by running past another Aussie in Central Park. I said "C'mon Aussie, we have 2.5kms to go you can't walk now. Just go left, right, left, right". We did it! I'm such a proud marathoner! The best bucket list tick ever!"
Sarah Jefferson, New York Marathoner 2016
---
"Self-belief and hard work got me to the start line. I committed to my tested plan and drew in the energy of the awesome NY crowd.  I was high-5'ing and blowing them kisses. The thrill of the experience is hard to describe as the body and mind were constantly battling each other. Yesterday I ran out of my comfort zone and had the time of my life! I am a marathoner… a very happy one!"
Sue Addison, New York Marathoner 2016 
http://beautyofexercise.com.au/wp-content/uploads/Finish_girls-Copy.jpg
346
709
Debbie Solms
http://staging.bexi-runners.com/wp-content/uploads/logo-web.png
Debbie Solms
2016-11-22 11:13:24
2016-11-22 13:54:54
Ready for a Marathon?