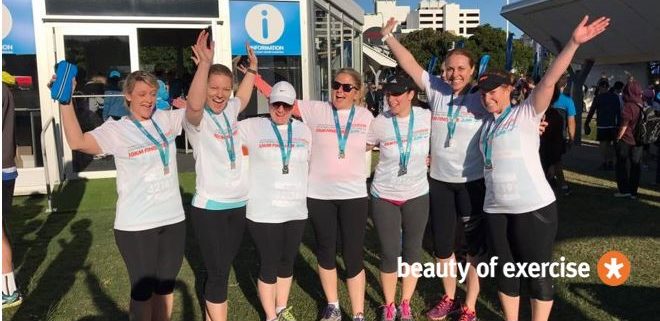 Manifesting what we want in life is not as daunting as we think. We often fill our minds with negative talk which convinces us that our dream is not possible. At the same time, when we fill ourselves with positive talk, positive things happen.
All it takes is just 8 steps:
Set a goal – without a goal we have no direction. With no direction we'll go nowhere. Be clear of what we want – write it down and remind ourselves daily of what we want.
Gratitude – feel grateful for what we have now. Our health, our family, our friends, where we live. We will realise we are already blessed and this will drive us to want to achieve.
Believe – once we are clear about what we want and believe that we can achieve our goal, the universe will conspire to make it happen.
Visualise – image that we have already achieved our dream. Focus on how good it feels to cross the finish line –  to become a 5km runner, a marathoner, a triathlete. This will bring our dream closer to us.
Affirm it – affirm our intentions daily, as if the event has already happened. This will bring our dream even more closer to us.
Stay positive – we attract what we put out there, so look for the positive in everything. Positive thinking attracts positive energy. Positive energy attracts positive people.
Take action – once our intention is clear, we will receive inspiration from those around us. Feed off the inspiration and we will blossom.
Meditate – a daily meditation practice will connect us with ourselves on a deeper level, as well as with the universe. This is when the magic happens!
By incorporating the above steps into our thinking, we will start to see the magic happening in our life. Give it a try!
Positive thinking evokes more energy, more initiative and more happiness!
---
http://beautyofexercise.com.au/wp-content/uploads/GC4b.jpg
409
660
Debbie Solms
http://staging.bexi-runners.com/wp-content/uploads/logo-web.png
Debbie Solms
2017-07-04 16:00:13
2017-07-07 20:17:30
It takes just 8-Steps