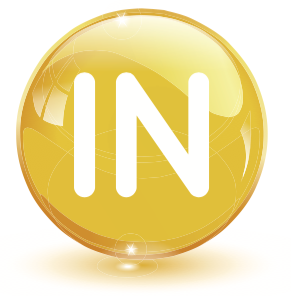 Introducing a motivational fitness and nutrition program to nourish your body, mind and soul.
We are thrilled to be able to offer our community an awesome breakthrough program for our upcoming 10-week Autumn term (starting 20 April 2015).
Our Working-IN program provides a compliment to the constant 'working-out' in our daily lives. It's all about nurturing our bodies by how we eat; our minds by how we think; and our souls by how we feel – with the goal of creating a more balanced, energized and fulfilled life.
Working-IN has been developed by a collaboration of health and fitness professionals on Sydney's Northern Beaches. We all are passionate about educating our communities on the benefits of healthy, active, mindful living. The current partners include Beauty of Exercise, The Wellbeing Studio and Active Lifestyles.
We aim to provide our members with valuable guidance and inspiration on healthy eating, plus access to new and fresh training options with other fitness professionals in our local community.
Here's a sneak preview of our coaches talking about the program…
What will the Working-IN Program offer Beauty of Exercise members?
1. Expanded weekly training options
If you are on a Beauty of Exercise Unlimited Package you will now have access to ALL of our group training sessions PLUS the option to include:
a weekly yoga class with Alethea Sheehan @ The Wellbeing Studio in Collaroy
a weekly group body conditioning session with Marcel Soares @ Active Lifestyles in Collaroy
2. Regular nutritional inspiration
Unlimited Package members will also receive regular updates with an insight from each of our coaches on a particular nutritional topic. These insights include:
Videos of the health/fitness coaches exploring various aspects of nutrition
Visits to local produce markets and specialty food stores
How to plan meals the whole family will enjoy
Seasonal shopping tips and much more.
Our three experienced coaches will give you their own unique perspective on each topic. Stay tuned for a sneak peek at one of our weekly video insights from each coach.
3. Membership of  an inspiring community
As with all our programs, you will become part of a motivational community of like-minded members who will encourage and support you to achieve your goals.
4. Discounts with health and nutritional partners
We will also be offering Unlimited Package members discounts with suppliers and access to nutritional workshops and programs with our affiliated nutrition partners (more details to come).

How can you join our Working-IN program?
All you have to do is sign-up for our Unlimited Package ($290 for 1 term OR $490 for 2 terms). This will give you access to our full timetable of programs and classes with Beauty of Exercise, PLUS:
1 weekly Yoga-FIT class @ The Wellbeing Studio
1 weekly Spin-FIT, Cardio-FIT or Strength-FIT training session @ Active Lifestyles
Working-IN nutritional insights updates with videos, recipes and valuable insights from our coaches
Discounts with key community health/nutrition partners
Existing members already on Unlimited Packages for Term 2 will automatically be registered for the Working-IN program.
Over the coming weeks we will be launching the Working-IN website which will provide you with all the information you need about the program. In the meantime if you have any questions please email hello@working-in.com.au or call Debbie on 0400 455 151.
[* PLEASE NOTE: Race-FIT participants will be required to top-up their unlimited package for the Gold Coast 21km and 42km training programs.]
http://beautyofexercise.com.au/wp-content/uploads/IN_logo.png
296
291
Hayley Parker
http://staging.bexi-runners.com/wp-content/uploads/logo-web.png
Hayley Parker
2015-04-01 11:34:40
2015-06-25 16:00:49
Are you ready to start Working-IN?