If you've been tempted to step up the distance from short to middle, to a mixed-distance – then we've got two great programs to support two awesome events!  
Triathlon is a beautiful sport. It is such an equaliser. Where one person is strong in one discipline, they are challenged in another. Conversely, where another person is strong in a different discipline, they are challenged in another. That's the beauty of triathlon. It's a winner for everyone!
Which is why we are SO excited about launching our latest training programs for two awesome upcoming triathlon events:
(view landscape on mobile devices)
Mix it up at the inaugural Long Course Weekend in the stunning Jervis Bay. You choose the disciplines and the distances over 3 days – Friday swim, Saturday cycle and Sunday run.

A great location for your first middle-distance triathlon. Ironman 70.3 Western Sydney offers an awesome setting in the iconic Penrith Lakes, nestled at the base of the stunning Blue Mountains.

For those who have completed a sprint distance and who want to try the longer distances.
For those who have completed an olympic distance and would like to step up to half-ironman distance.
Swim – 750m, 1.5km, 1.9km, 3.8km

Bike – 20km, 40km, 90km, 180km

Run – 5km, 10km, 21.1km, 42.2km

Swim – 1.9km

Bike – 90km

Run – 21km

12-week Training Program
 16-week Training Program
35 coached sessions
 46 coached sessions
$46 p/w
 $45 p/w
Training starts Sat 05 August 2017
 Training starts Sat 05 August 2017
Click here for FULL DETAILS
 Click here for FULL DETAILS
AWESOME COACHES:
Our coaches include a wealth of experience – from  Olympic-distance Age-Groupers, to Half-Ironman Age-Group Winners, to full Ironman Winners, to top-5 Finisher at the World Ironman Championship in Kona, to US Rowing National Champions, to NSW Rowing States and Nationals Competitors. All of whom have the BEXI passion for sharing their skills and supporting others succeed!
If you're looking to accomplish something truly special and become part of an awesome group within the triathlon world – this is for you!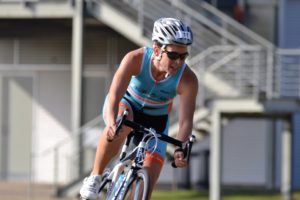 http://beautyofexercise.com.au/wp-content/uploads/DSC_0193.jpg
3072
4608
Debbie Solms
http://staging.bexi-runners.com/wp-content/uploads/logo-web.png
Debbie Solms
2017-07-20 17:36:41
2017-08-03 13:09:50
Achieve something special!