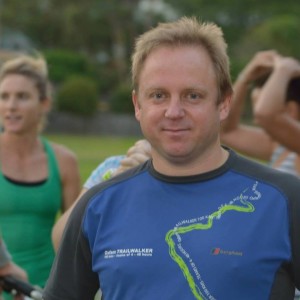 "I love adding value to our Northern Beaches community"
Paul is an important part of our Beauty of Exercise family. As Race Director of Curl Curl parkrun, Paul has forged a valuable relationship between our BEXI community and that of parkrun. We have great synergy between both communities and love to support each other.
In his spare time (!), Paul has heaps of fun playing with his camera. It has become a huge passion, especially acquiring all the toys. Paul has a great eye for action shots and is regularly found behind the lens at our weekly parkrun events.
Paul also hosts the Manly Santa Sunday Sessions raising money for Stewart House, is on the committee of the Harbord Seasiders Football Club and involved with the Balmoral Triathlon Club.
When he is not filling his days with fun stuff, Paul can be found crunching numbers – as an Accounting Software Programmer. (He needs a proper job to pay for his social activities!)