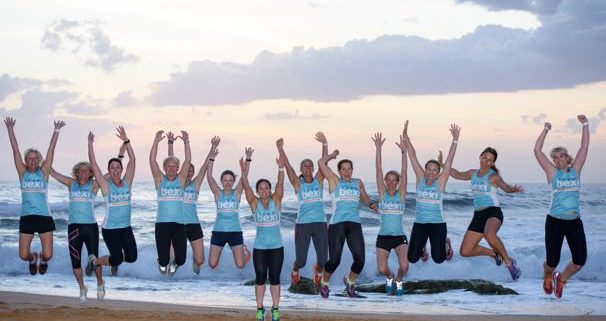 Schools go back next week, which is a perfect reason to jump-for-joy.
Our daily routines are out of sync and we're all desperate for some kind of normality to resume.
To help get things back on track and to support you in planning your goals for 2017, we've summarised our training programs on offer.  Each program is built on the foundation of our motto:
BEGIN WHERE YOU ARE. Use what you have. Do what you can. 
5km-FIT
A gentle and supportive learn-to-run program – starts from a low fitness base and builds you up to running 5km.
5km-FITTER [NEW!]
Progressing from our learn-to-run program, our 5km-FITTER program builds on your speed, strength and endurance.
RUN-FIT
For those running 4-5km regularly, our Run-FIT program focuses on building muscular strength, speed and mindset.
RACE-FIT
If you've ever wanted to train for a half-marathon | marathon | ultra-marathon – we have an exciting 2017 race calendar.
TRI-FIT
Stepping up from single discipline to multi-discipline triathlete – we have triathlon programs for beginner and improver levels.
SWIM-FIT
A gentle and supportive swim program aimed at beginners who are looking to build  confidence and technique in the open water.
YOU-FIT
Customised online training programs to support you train for a personal goal – from 10km | marathons | triathlons.
Look forward to supporting your health & fitness goals in 2017.
~ Debbie & the Beauty of Exercise Team x
http://beautyofexercise.com.au/wp-content/uploads/New-term2.jpg
406
606
Debbie Solms
http://staging.bexi-runners.com/wp-content/uploads/logo-web.png
Debbie Solms
2017-01-24 14:36:32
2017-02-09 11:00:00
Programs to support your goals